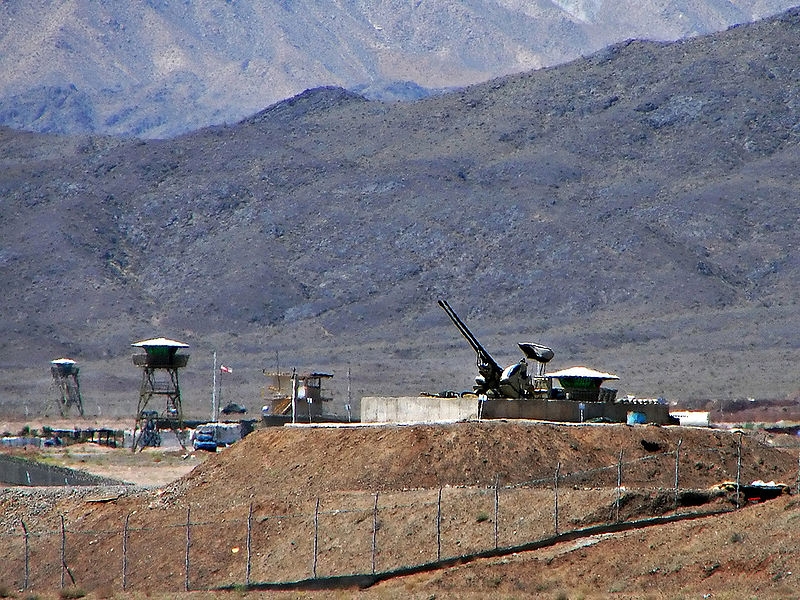 Hamed Saber / Wikimedia Commons
This week sees Iran and world powers meet in an effort to restart talks regarding the nuclear deal despite little expectation of any breakthrough. Iran's former head of the nuclear program recently suggested that the Islamic nation was really set on developing its own nuclear arsenal.
Ahead of the talks that would be taking place in Vienna this week, the former chief of Iran's nuclear program, Fereydoun Abbasi-Davani, suggested to the Islamic Republic News Agency that Iran has created a kind of system that would allow them to develop nuclear weapons. Abbasi-Davani also said that Israeli spy agency Mossad was responsible for killing his former colleague, scientist Mohsen Fakhrizadeh. Fakhrizadeh was assassinated on November 27 last year.
Abbasi-Davani explained that while Iran's stance on nuclear weapons is based on the fatwa by Supreme Leader Ali Khamenei banning nuclear weapons, he said that Fakhrizadeh created a kind of system with a concern of the defense of the country. To note, the fatwa issued by Khamenei states Iran's stance that its nuclear program is used for peaceful purposes.
"Although our stance on nuclear weapons based on the supreme leader's explicit fatwa regarding nuclear weapons being forbidden is quite clear, Fakhrizadeh created this system and his concern wasn't just the defense of our own country," said Abbasi-Davani.
Iran was angered when the US under Donald Trump withdrew from the nuclear deal in 2018. In response, Tehran has proceeded with enriching uranium, breaching the terms in the nuclear deal. The recent talks in Vienna are the first time since Iran elected its new president, Ebrahim Raisi, back in August.
The talks this week also come at the same time Israel's foreign affairs minister Yair Lapid and Britain's foreign secretary Liz Truss have recently announced a "memorandum of understanding" aimed at preventing Iran from obtaining any nuclear weapons. The agreement would facilitate both countries to work closer on key issues such as defense, trade, and cybersecurity.
"We believe that a democracy rooted in freedom — which empowers citizens with the opportunity to innovate, create, and fulfill their dreams — is the finest form of government," the two officials wrote in a joint piece on the Telegraph.