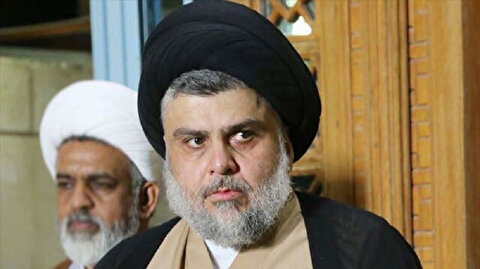 'Neighboring countries and others should not interfere in Iraq's internal affairs', says Shia leader
MIDDLE EAST
Prominent Iraqi Shia politician Muqtada al-Sadr Friday warned against external interference in the early parliamentary elections in Iraq.
"The Iraqi elections are an internal affair. Neighboring countries and others should not interfere in the internal affairs, neither by carrots nor by sticks," al-Sadr posted on his Twitter account.
Al-Sadr added that he will retaliate "in the same way in the future," without giving names.
Observers argue that al-Sadr aimed at neighboring Iran in his post as it supports his main opponent in the elections, the Al-Fatah alliance made up of Asa'ib Ahl al-Haq and Iraqi Hezbollah Shia factions.
In the previous elections, al-Sadr-backed the Sairoon alliance which came ahead of Al-Fatah with 54 of 329 parliamentary seats. Al-Fatah, meanwhile, came second with 48 seats.
The Sairoon alliance seeks to win more seats in the upcoming elections to enable it to have the prime minister's post, according to previous statements by al-Sadr.
Figures from the Iraqi Electoral Commission in July showed that 3,249 candidates representing 21 coalitions and 109 parties, as well as independent candidates, will run for the 329 parliamentary seats.
The polls were originally scheduled to be held in 2022, but Iraq's political parties have decided to hold early elections following mass protests that erupted in the country in 2019 against deep-seated corruption and poor services.
*Writing by Ibrahim Mukhtar