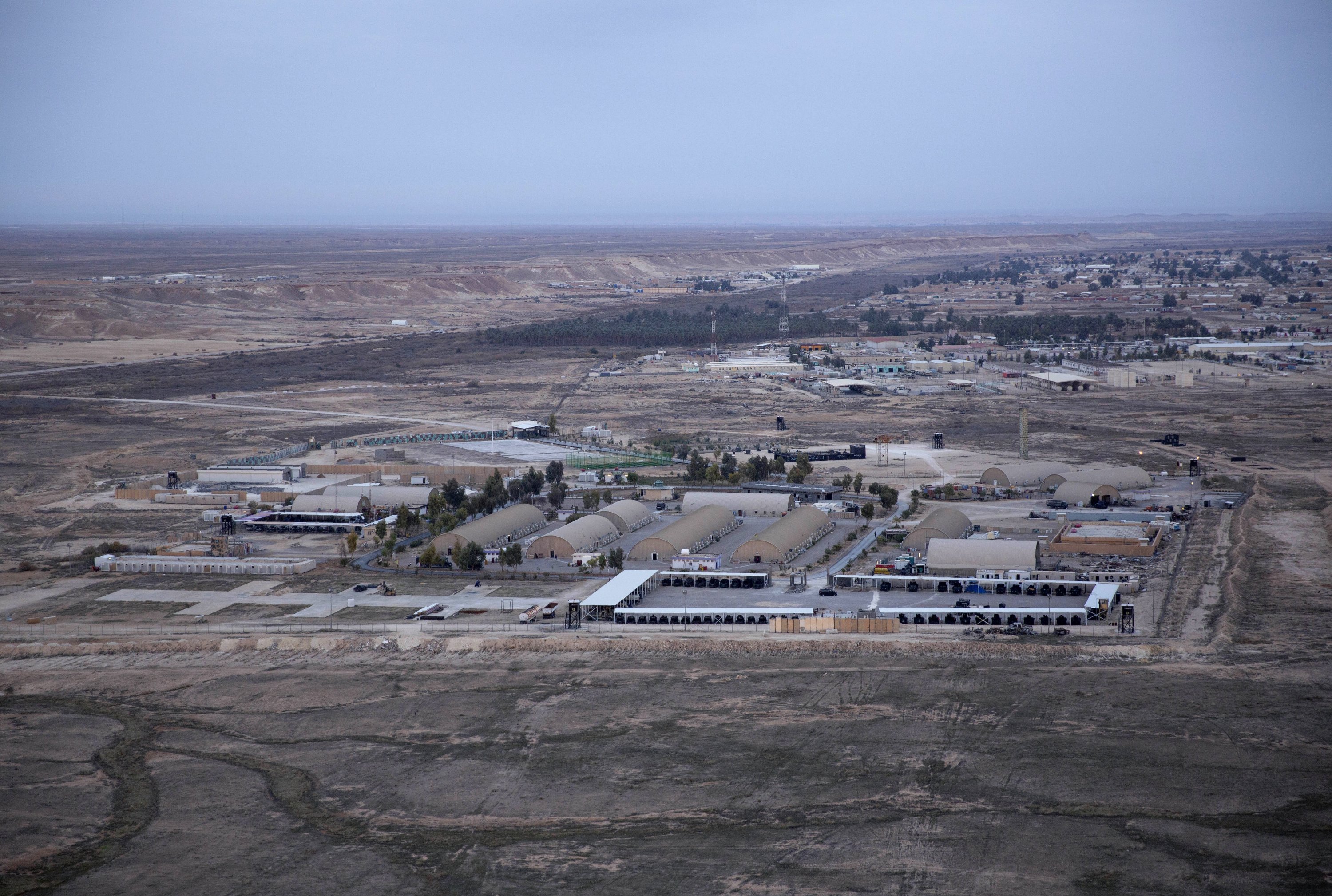 SAMARRA, IRAQ MID-EAST MAR 15, 2021 10:33 PM GMT+3Aerial photo taken from a helicopter shows Ain al-Asad air base in the western Anbar desert, Iraq on Dec. 29, 2019. (AP File Photo)
Seven rockets targeted an Iraqi air base housing U.S. troops north of Baghdad on Monday, a security source said, the latest in a string of attacks Washington routinely blames on Iran-linked factions.
Previously, an American sub-contractor was killed in a similar attack against another air base, Ain Al-Assad, in Iraq's western desert.
Rocket attacks have frequently targeted the U.S. presence in Baghdad, including the U.S. Embassy, as well as convoys ferrying materials for the U.S.-led coalition. The frequency of attacks diminished late last year ahead of U.S. President Joe Biden's inauguration, though now Iran is pressing America to return to Tehran's 2015 nuclear deal.
The U.S. under the previous Trump administration blamed Iran-backed groups for carrying out the attacks. Tensions soared after a Washington-directed drone strike that killed top Iranian Gen. Qassem Soleimani and powerful Iraqi militia leader Abu Mahdi al-Muhandis last year. Trump had said the death of a U.S. contractor would be a red line and provoke U.S. escalation in Iraq.
The December 2019 killing of a U.S. civilian contractor in a rocket attack in Kirkuk sparked a tit-for-tat fight on Iraqi soil that brought the country to the brink of a proxy war. U.S. forces have been significantly reduced in Iraq to 2,500 personnel and no longer partake in combat missions with Iraqi forces in ongoing operations against the Daesh group.