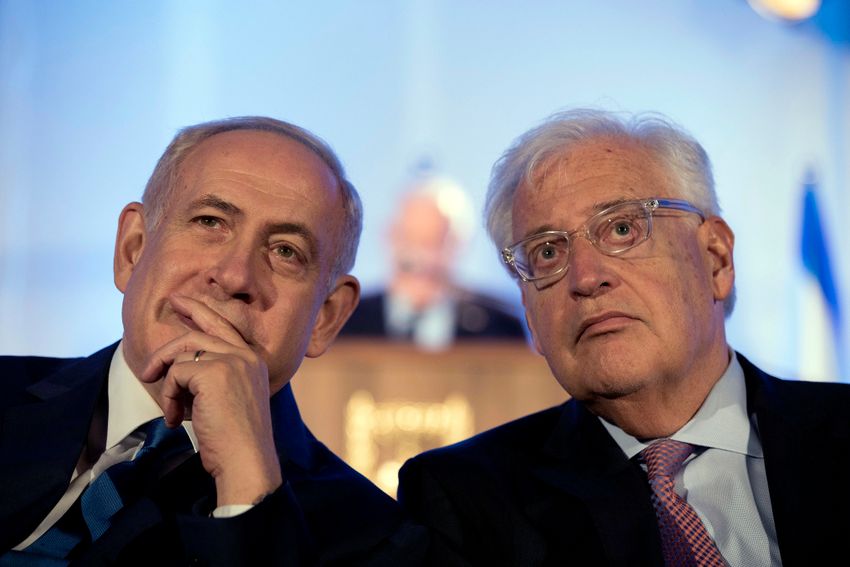 Palestinians called for renewed protests on Friday titled 'Not to annex the West Bank, Friedman…Shut up'
Protest organizers in the Gaza Strip on Monday called for weekly border protests to resume this coming Friday in response to the US ambassador to Israel's controversial remarks claiming Israel has the "right" to annex some parts of the West Bank.
"The Supreme National Authority for the Return and Breaking of the Siege invites our people to participate in this Friday's march: 'Not to Annex the West Bank, Friedman… shut up,'" the organizing committee behind the Gaza border protests said on Monday.
Last week saw an unusual calm along the Gaza border on Friday afternoon, a time normally occupied by weekly clashes with Israeli forces ever since protests began last March, marking what could be a sign that Israel and the Strip's ruling militant factions might have successfully reached an agreement to bring a measure of quiet to the region.
Alas, the fragile calm– which also could have been due to the Islamic holiday of Eid al-Fitr last weekend —proved to be short-lived as protest organizers resumed the call for demonstrations next week. 
Last week, the US ambassador to Israel David Friedman, an ardent supporter of Israeli settlements widely considered illegal violations of international law, set off a firestorm over remarks he made in a 
New York Times 
interview
 supporting Israel's "right to retain" at least some parts of the West Bank.
Friedman's position sparked immediate outrage among Palestinians, but a US official quickly clarified in a statement that there was no plan for Israel's annexation of West Bank territory up for discussion, insisting American policy towards settlements remained unchanged.
Still, the remarks incensed Palestinians and the West Bank's Palestinian Authority said they are considering filing a complaint against the ambassador at the International Criminal Court (ICC) and senior official Saeb Erekat said American support for annexation would be tantamount to "US complicity with Israeli colonial plans."
Following persistent expansion of the settlements by successive Netanyahu governments, more than 600,000 Jewish settlers now live in the West Bank, including annexed east Jerusalem, among some three million Palestinians.