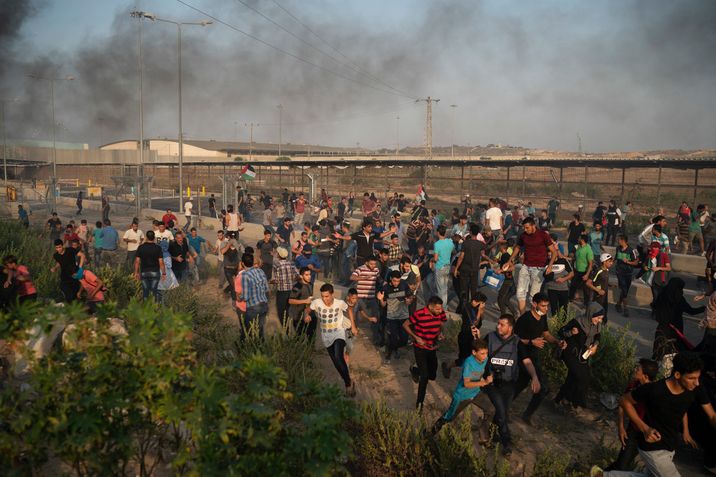 Israeli military report predicts high probability of clashes in Gaza, West Bank in 2019
FILE- Palestinian protesters run from tear gas fired by Israeli soldiers during a protest at the entrance of Erez border crossing between Gaza and Israel, in the northern Gaza Strip, Tuesday, Sept. 4, 2018. AP Photo/Felipe Dana
Palestinian President Mahmoud Abbas' worsening health as well as the release of the United States peace plan could cause chaos in the West Bank, according to the assessment.
The 83-year-old leader's hospitalization in 2018 led to widespread speculation over his condition, particularly with no successor publicly in line for the Palestinian presidency.
The US peace plan, which is expected to be revealed later this year, has already been dismissed by Abbas, who said Washington "is no longer qualified to act as the sole mediator due to its bias toward Israel and its decisions against international law on Jerusalem, refugees and others."
The Israeli military intelligence also warned that Hamas may attempt to drag Israel into a limited operation in the Gaza Strip to gain further economic benefits. After months of fighting last year, Israel and Hamas agreed on a ceasefire which included financial support for Gaza by Qatar.
Islamic Jihad's operations in Gaza may also pose a threat to Israel in the near future, the assessment found, since it's not under direct control of Hamas, but rather serves its own interests.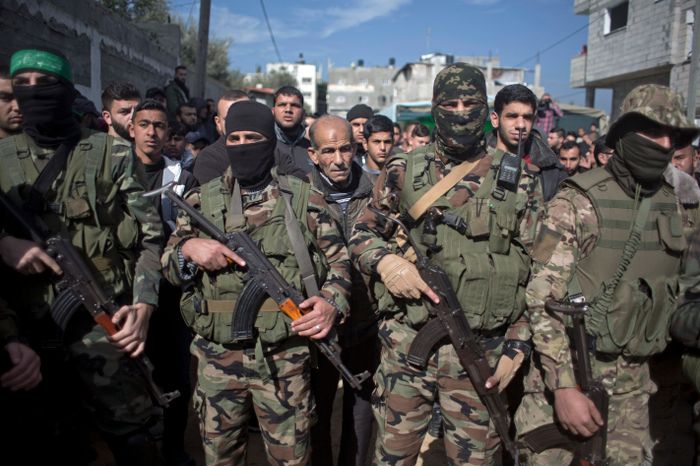 Masked Palestinian Hamas gunmen take part in the funeral of Hamas militant, Jan. 23, 2019
AP Photo/ Khalil Hamra